You want to make a costume for a child for Halloween, but you aren't a seamstress. Never fear. Here are some cute no-sew kid Halloween costumes!  Get out your glue gun and create.
No Sew Baby Bird
You can find the instructions at Fun at Home with Kids. Made with felt and glued on to a baby onesie and leggings. You will need an aviation cap for the head.
Scuba Divers
Make the tank using two-liter pop bottles. You will also need snorkels and goggles–look for these in the toy section. Instructions are at Delineate Your Dwelling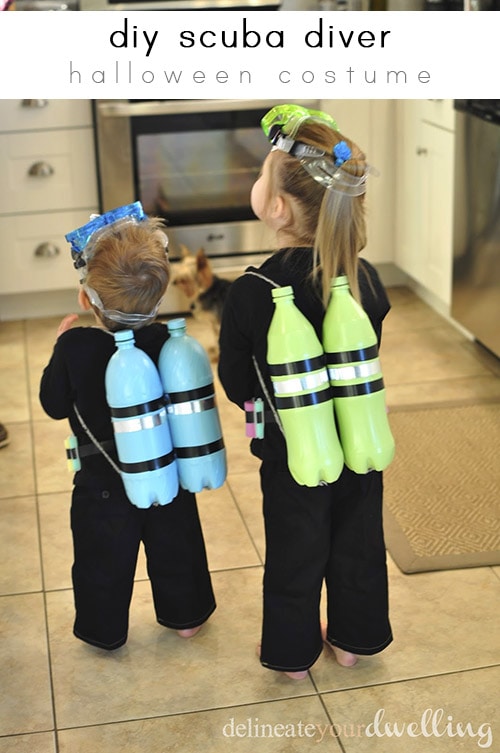 Thing 1 & Thing 2 Wig
Use a knit cap and a blue boa for these wigs. Find instructions at How Does She?
Minion
Use a child's hard hat, sticker paper, and pipe cleaners for this costume. Find the instructions and print outs for the stickers at Hodge Podge Craft
Skunk
This little skunk is adorable. You can find the instructions at BHG.com
To see more costume ideas, visit our Pinterest page.
Please visit our Facebook group Year-round Holiday Planning.
Please rate this article below. Leave us a comment if you have more clever no-sew ideas.
Thank you so much for reading. If you enjoyed this blog post, please give it a share!
See also:
How to Carve a Pumpkin Like an Expert
More Halloween articles